IALNA BOUTIQUE HOTEL
TIMELESS BEAUTY
Inside the walls of the iconic castle of Ioannina, IALNA Boutique hotel is build surrounded by the castle's timeless beauty, buildings and stone-build alleys.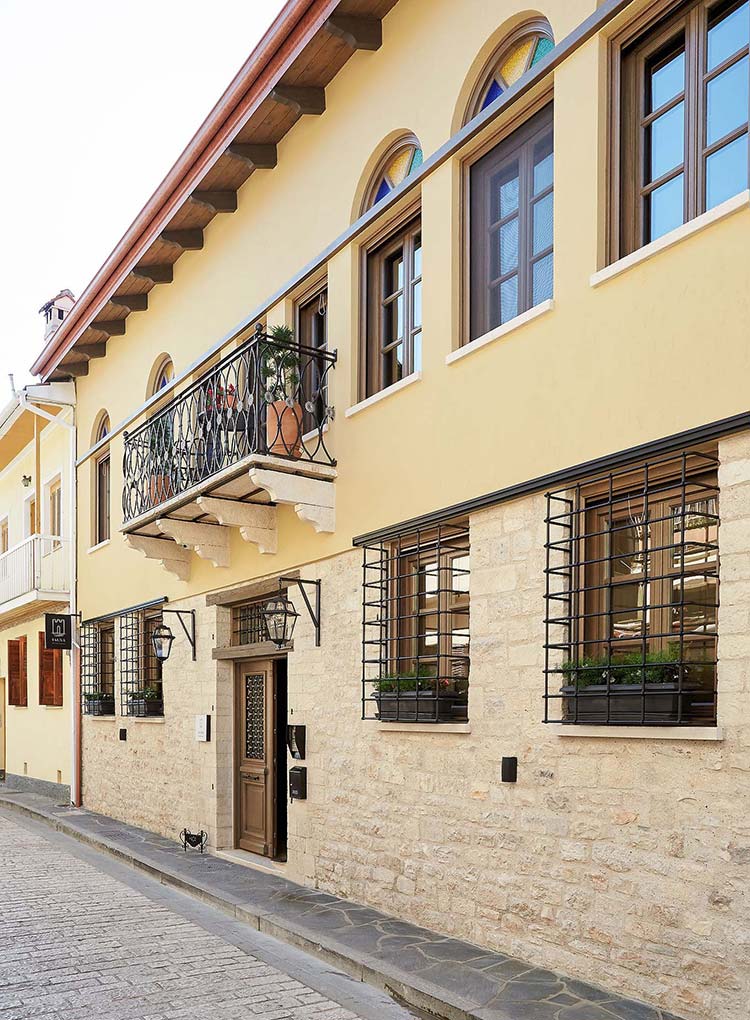 THE CASTLE OF IOANNINA
SOURCE OF INSPIRATION
Inspired from the castle town of Ioannina, we designed with a view to creating an environment of timeless beauty while staying in balance with modern decoration and high quality services.
Our goal is for the visitor to feel as part of the city and be initiated to our area's history and folklore.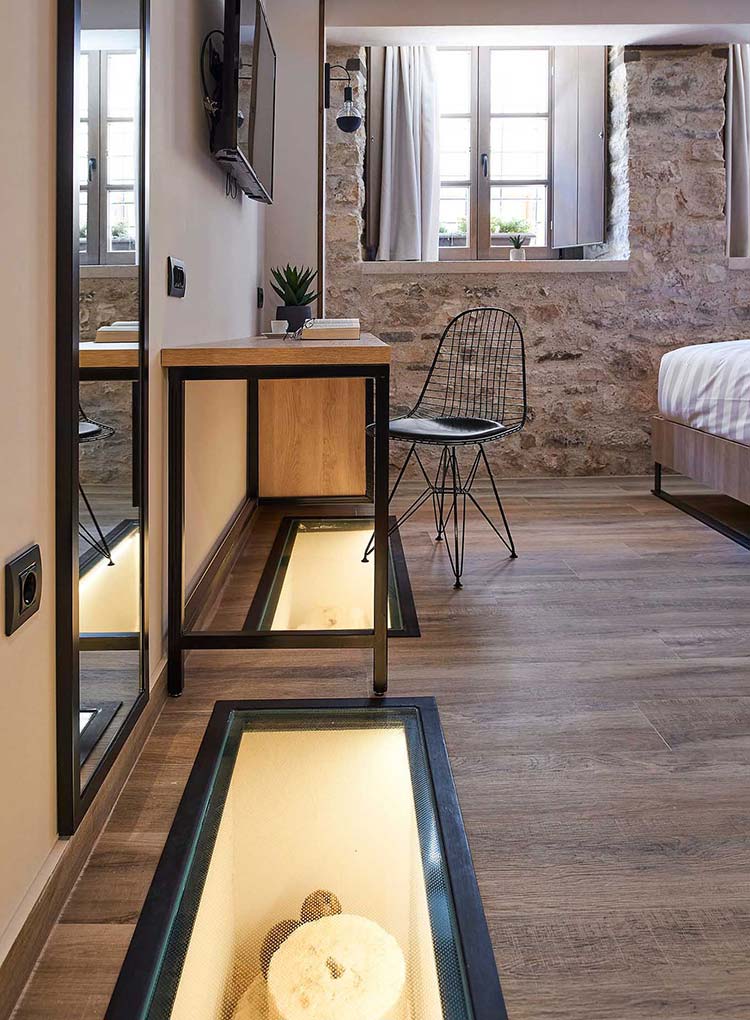 OUR PHILOSOPHY
LUXURY & COMFORT
The core of our philosophy is timelessness while maintaining the balance between tradition and modern decoration.
Our desire is for the visitor, upon arriving, to be transported to a different time, that will put them in touch with the history and architecture of our city, while enjoying luxury and high quality comfort.
THE BUILDING
HISTORY
IALNA boutique hotel is housed in a fully renovated old manor, in the core of Ioannina's castle town. The building of the manor took place approximately at the end of the 19th century and is one of the most important buildings of the castle town. Over the first few years, a Jewish Embroidery School was housed there while later on it became home for Jewish families whose profession was related to processing and trading fabrics.
In the middle of the 20th century, the property came to possession of the present owners. In 2020, with respect to the history of the area and the building's, the place was fully renovated in order to be able to house a modern Boutique Hotel. The main elements that prevailed in the building were stone, iron and wood. These three elements became our guide to designing our hotel. Apart from these, every modern facility needed for a modern Boutique Hotel was added, in order to offer comfort and luxury, not only inside the rooms but also outside, in the shared areas.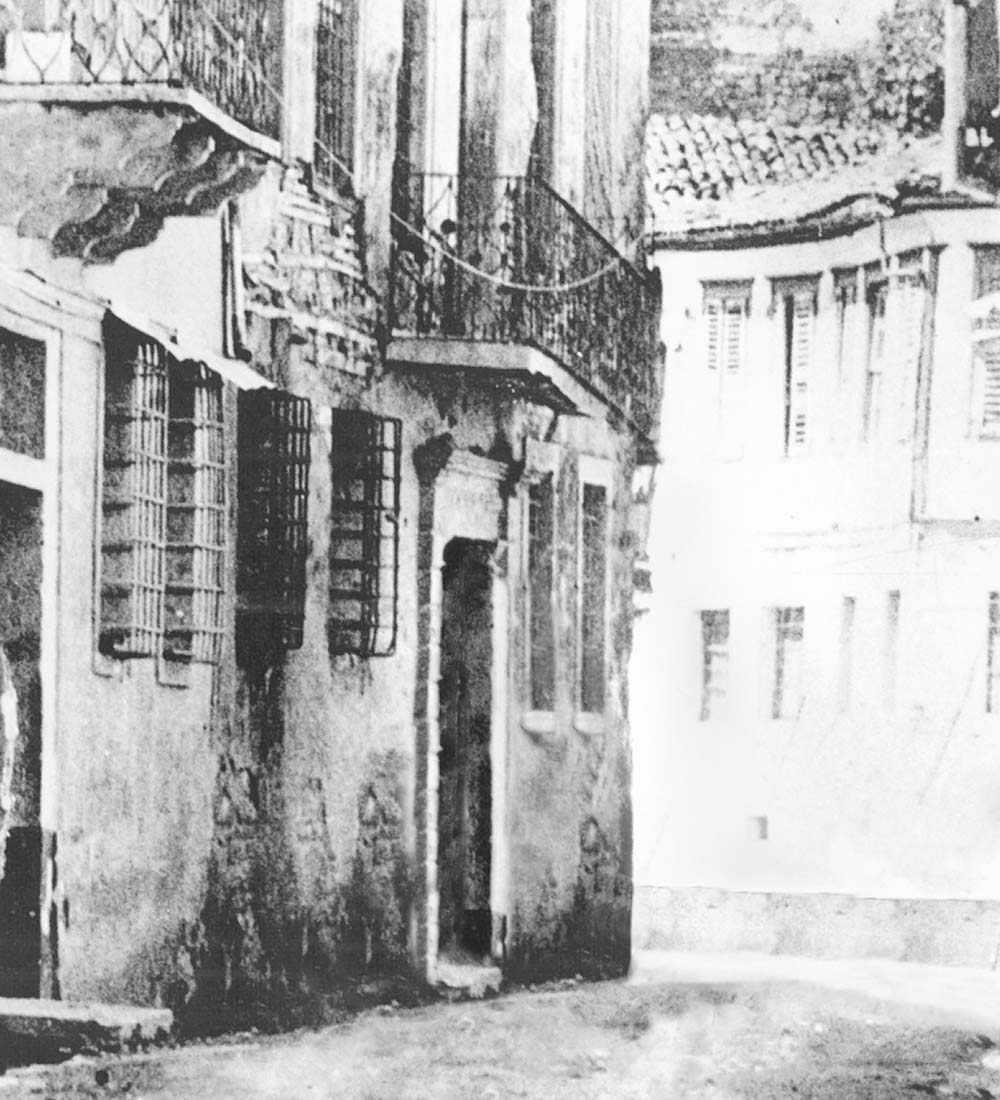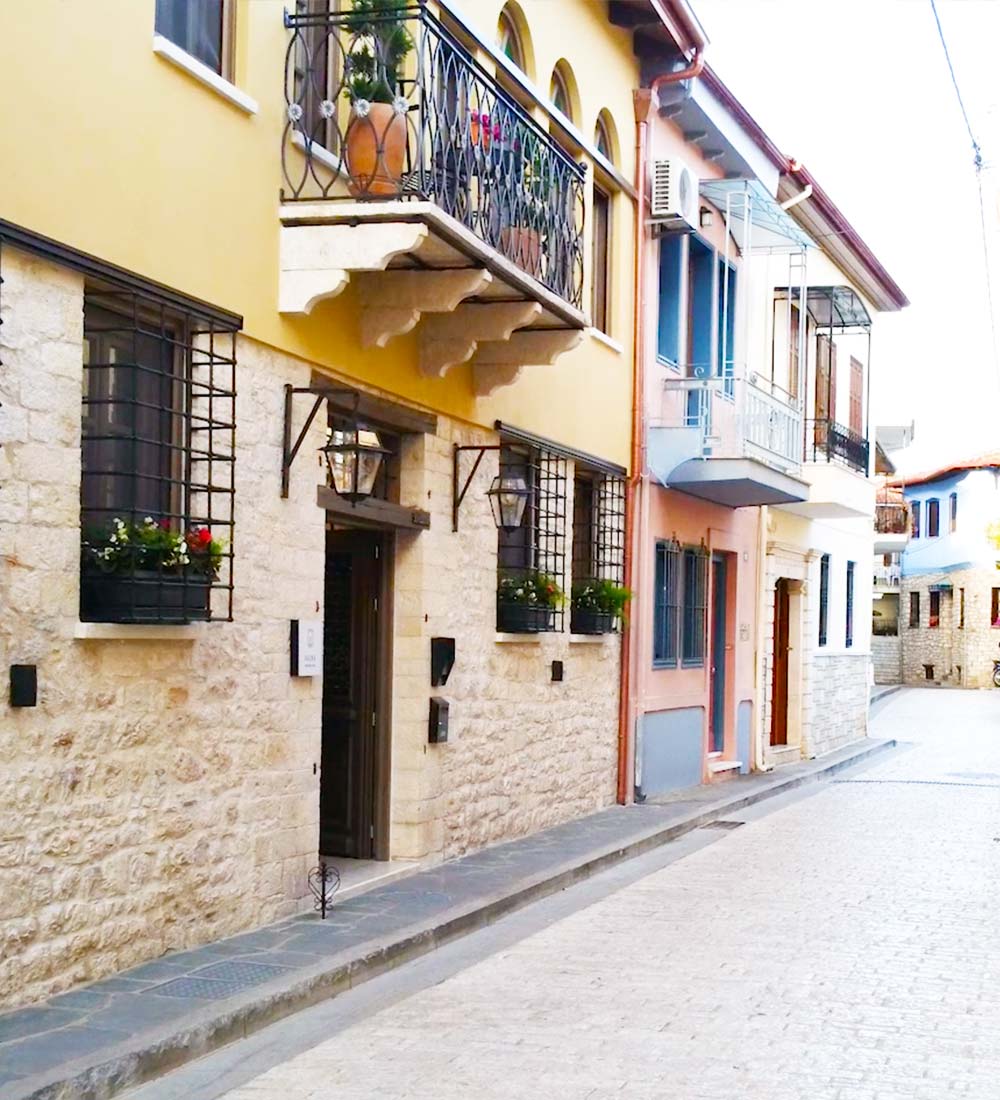 IALNA BOUTIQUE HOTEL
THE NAME OF THE HOTEL
In the year 1154, Arab geographer Muhammad al-Idrisi(1100 - 1166), "the greatest geographer of the Late Middle Ages" as he was called, recorded the history of his tours, in the so called book "Tabula Rogeriana", a book for the Norman King Roger II of Sicily, by whom he was ordered to write.
On page 291 of the above mentioned book, he is referring to Ioannina, which he calls IALNA. He specifically writes:
Une journée de là est lalna (lanina) ville bâtie sur une éminence, bien peuplée environnée de beaucoup d'eau et de vergers.
---
One day's journey from there, there is a town called IALNA (Ianina) build on an exceptional, well populated area surrounded by a lot of water and fields.